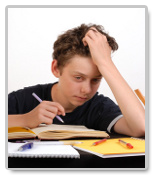 Who is the best assistant when it comes to writing essays? Is it your teacher? Peers? Custom writing services? Well, all of them can definitely help you.

But what if you want to produce essays on your own without any additional assistance from the outside? Are you sure about your writing skills? Do you know all the rules of preparing the best essays?

Actually, there is just one really important rule that you should keep in mind to write a good paper. Make an essay outline each time you have to complete your assignment. An essay outline is a really good assistance.

Some students tend to think that writing an essay outline is a simple waste of time. However, in this article, we will prove the opposite. Yes, it will take your time and some additional efforts, but the final result will definitely satisfy you.

Why is an essay outline important?

An essay outline is important for two major reasons. 1) An essay outline is the skeleton of your paper and ideas. 2) After you make an essay outline, consider your paper is half finished.
How should an essay outline be organized?

Essay outlines usually have the same sections as your essays. So, take a piece of paper and write the following:

Essay outline

Introduction: my thesis statement……….

Paragraph 1: topic sentence……………….
supporting detail #1……….

Paragraph 2: transition……………………..
topic sentence……………….
supporting detail #1………..

Paragraph 3: transition………………………
topic sentence………………..
supporting detail #1…………

Conclusion: summary of the main points.

See, after creating this simple plan, your essay is almost ready.

By the way, what do you know about an essay synopsis? If not much, read our next article.

To place an order for an A+ custom written paper you have to fill in the instructions for your writer and pay through PayPal or any other payment method available. Free title page, outline, plagiarism report: get all these by purchasing a paper from our writing services. Get your essay, term paper, research paper… within the deadline set, 24/7 help on your order included! Do not go for the cheap services; buy quality writing and professional attitude!