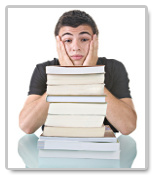 Let us not waste your time talking about the significance of a good thesis statement. We just want to tell you that every reader is looking for it once he/she takes your paper and starts reading it.

If the reader cannot find a good thesis statement or finds it but it is ineffective, most probably he/she will quit reading further. This is why we suggest you learn some golden rules of making a good thesis statement right now!

A good thesis statement does the following:
states what you are going to prove or believe in;
distinguishes a well thought-over paper from a mere retelling of facts and events;
helps you stay focused throughout the writing process.
The main characteristics of a good thesis statement

A good thesis statement should meet the following requirements:
It should be clear and focused;
It should be arguable;
It should reflect your position on a topic.
Things to avoid in a good thesis statement

There are two things that should be avoided in a good thesis statement:
Vague language, e.g. "issues", "it seems";
The first person, e.g. "in my opinion", "I suppose".
How to make a good thesis statement

There are several questions that you should ask yourself if you want to make a good thesis statement:


Will the reader ask questions like "Why?", "How?"
Can the reader ask "So what?" or "Who cares?"
Can an expert say something like "No way"?
Is it clear to the reader what major points you are going to make?
So, writing a thesis statement is not easy. However, it plays such an important role, thus, deserves your time and efforts.

Custom written essay according to your demands only! Do not hesitate to contact us via e-mail, phone, live chat or fax – customer support is available 24/7 to provide timely help on your order. Order a cheap paper, purchase with us – enjoy the best service among all existing. FREE plagiarism report and title page included when buying a paper from YourDissertation.com. PayPal is accepted as well as other payment options available at the site.