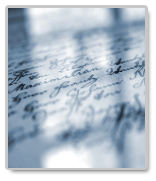 If you are attentive enough, you will find one tip for making a research paper abstract straight in the title of this article. What we are talking about is that a research paper abstract should be made after the rest of your paper is written.

The thing is that a research paper abstract, in other words, can be defined as a summary of your paper. Sure, you will be able to make it properly after everything is finished.

Well, what else should you know about research paper abstracts and the right ways to make them? Get more details right now.

How long should your research paper abstract be?

A research paper abstract can be called the shortest paragraph of your paper. To be more precise, it should be 200 words long or even less. In one minute, the reader should get the main points of your paper.

What should a research paper abstract include?

Usually, abstracts include the following elements:
The purpose of writing, your objectives, the main question you intend to answer;
A few words about the main research methods used;
Results of your work;
Important findings and conclusions.
Specific recommendations for writing an effective research paper abstract

Since 200 words are not too much, you have to be very precise and think about every word to be included into your research paper abstract. However, make sure all your sentences are complete and clear.

Use past tense in your abstract, since you are going to talk about the work done.

Focus on the results of your work rather than on background information. Include it only if it is absolutely necessary.

Do not hesitate to visit our blog if you have problems with some other parts of a research paper or just need good research paper writing tips.

Custom written paper from us makes a difference in your academic career! Have your free plagiarism report included along with your completed research proposal! Do not pay for cheap help – choose quality services: meeting the deadlines, citing properly, attentive attitude! Buy your custom written paper from YourDissertation.com! Order now – get a discount when you return next time!

Purchasing through PayPal accepted.