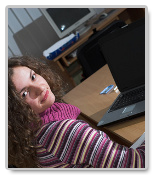 Can you define a thesis introduction? Many of students working on their projects do not fully understand what a thesis introduction is all about. Some of them think that a thesis introduction is:
a summary of a project;
a brief discussion of each chapter;
a mere discussion of the main points of a thesis.
If you also think so about thesis introductions, you definitely need to read this article till the end.

Actually, the gist of a thesis introduction is clear from the name itself. This part of a thesis introduces a subject, a topic, and the project itself. In other words, a thesis introduction should answer the following questions:
What problem does a project address?
Why is it important to learn more about this problem?
How does a thesis fit in the overall field?
It is not that easy to answer all these questions properly and write a strong thesis introduction. If you want to succeed, cover the following points in your thesis introduction.

Problem statement – clearly describe the problem that you are addressing in your project. Explain why this problem is important.

Rationale behind your research – the problem you are discussing should relate to a bigger problem and be some sort of a solution to it.

Background – say a few words about literature, scholarly articles that support your project.

Purpose of your work – tell what results you are expecting to achieve. You should also explain why you decided to conduct this research.

Hypothesis/research question – after you provide all necessary background information, introduce the main research question you intend to answer.

So, good luck with your thesis introduction, and do not forget that here you can always find thesis writing tips. In our next article, we discuss the peculiarities of a dissertation discussion section.

In order to write a good paper you need to spend all of your free time writing endless assignments. Contact us to get a cheap custom written paper! We are always ready to complete a paper for you and give away the best purchase and assistance! Free title page, outline, delivery and plagiarism report specially for you with our service only!

We are the writing service that values customers buying papers. Pay through PayPal or other option is available. Order your help with us – become the top student!