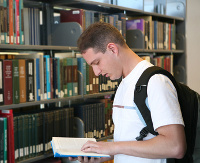 When writing your management dissertation the following ideas should prove invaluable in creating interesting and eloquent management dissertations that should impress your professor.

What are the effects of diverse workforce on operational efficiency and market penetration?

In most management dissertations a diverse workforce is described as consisting of individuals from different cultures and walks of life and as such creates a unique operational framework for a company. What must be understood is that a diverse workforce brings not only challenges but also advantages as well.

Some of the advantages of having a diversified workforce range from having a plethora of different sources of information in penetrating new markets to having individuals who have different educational careers and experiences working towards improving the company's method of operations and long term goals.

Some of the challenges can range from culture clashes, to miscommunication and even prejudice within the workplace. Some companies state that a diverse workforce is an integral part of their operational strategy while others state that a diverse workforce would bring nothing but problems. This particular management dissertation could focus on examining both the positive and negative effects and determine what type of workforce strategy would work for a particular company.

How has Outsourcing Affected Management Practices Across Borders and Regions

Due to the negative effects of the 2008 global financial crisis companies have increasingly outsources several aspects of their operations to offshore locations such as India, China and the Philippines. It is based on this that it is often questioned how this affects the ability of managers to effectively manage operations across different countries and cultures.

Various management dissertations have shown that each country has its own unique business culture and as such this greatly affects the ability of managers located in other countries to effectively manage operations leading to misguided practices that are detrimental towards the future of company. As such, for this particular management dissertation what can be explored are the problems managers of off-shored operations often face and what practices are being implemented in order to resolve the issues they encounter.